HIAD 8401 – Meyer WIKI Assignment
Tierney, Chapter 4: Academic Work and Institutional Culture:
Constructing Knowledge
Lloyd Smith
I. Title of Chapter 4: Academic Work and Institutional Culture: Constructing Knowledge

II. Main Author and Editor: William G. Tierney Who is Tierney:
·        http://www.usc.edu/dept/chepa/wgtiern/

·       http://rossier.usc.edu/faculty/tierney-cv.pdf
·

      
http://en.wikipedia.org/wiki/William_G._Tierney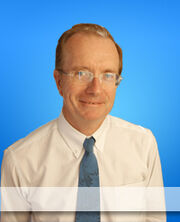 ·       http://www.huffingtonpost.com/william-g-tierney/

III. References for further understanding of theory or construct:

·       YouTube Video - http://www.youtube.com/watch?v=cfHKN6SnQu8
Article References:
·     http://www.jstor.org/discover/10.2307/1981868?uid=3739912&uid=2129&uid=2&uid=70&uid=4&uid=3739256&sid=21101380276443

·       http://www.petajwhite.net/Uni/910/Legit%20and%20Representation/Representation%20Precis/Tierney.pdf ·       http://link.springer.com/article/10.1007%2Fs10734-008-9142-4?LI=true#

·       http://www.philosophy-of-education.org/conferences/pdfs/Chia-Ling_Wang.pdf
IV. Tierney empirically researched through a qualitative critical ethnography study of seven Christian Universities to "investigate the curriculum in higher education from a cultural perspective," (2008, p 48). Attempting to understand the construction of knowledge between Christian Universities and two other types of higher education institutions; those being the classics college and the cutting-edge college. This comparison researched how knowledge was generated (or constructed), conceived, and disseminated through curricula at the different institutions. Tierney used the disciplinary view, where the discipline in primary in curricula development to construct knowledge, and the cultural view of knowledge generation by using social construction methods that affects the institutional culture. The culture and academic disciplines are constantly evolving; therefore the construction of knowledge within higher education he posits also must evolve. Tierney discovered in his research that there is a "fragmentation that exists about what counts as knowledge," and is shaped by institutional culture and ideology (2008, p 61).
Main Reference Text: 

Tierney, W.G. (2008). Chapter 4: academic work and institutional culture: constructing
knowledge. In Tierney, W.G. (Ed), the impact of culture on organizational decision
making: theory and practice in higher education (p p 47-64). Sterling, VA: Stylus.
Ad blocker interference detected!
Wikia is a free-to-use site that makes money from advertising. We have a modified experience for viewers using ad blockers

Wikia is not accessible if you've made further modifications. Remove the custom ad blocker rule(s) and the page will load as expected.